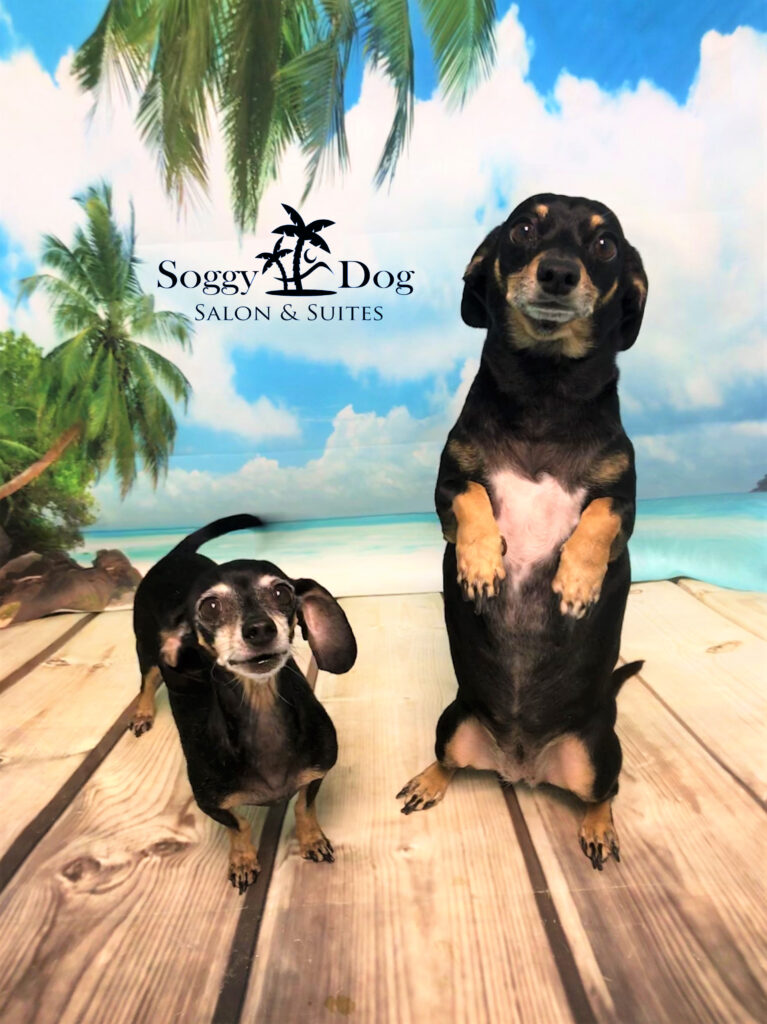 Pets Need a
Vacation Too!
Here at Soggy Dog Suites, we truly love your dogs and do all that it takes to keep them safe, healthy, and happy. Whether they are enjoying the comforts of a luxury suite or socializing in the indoor or outdoor playground, we guarantee an unforgettable experience for your furry family members.
Our deluxe accommodations are personalized to suit dogs of all breeds and sizes. Each enclosure comes equipped with all the essential amenities; including fresh water, a raised Kuranda cot and soft bedding. We provide a secure, clean, and comfortable atmosphere to make your dog feel at home, including soft music playing in all of our rooms.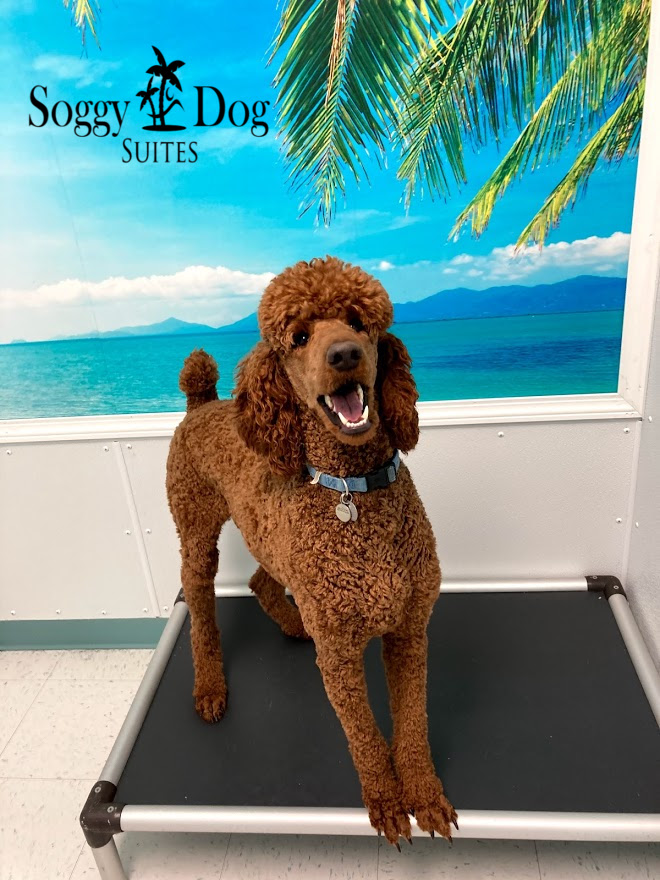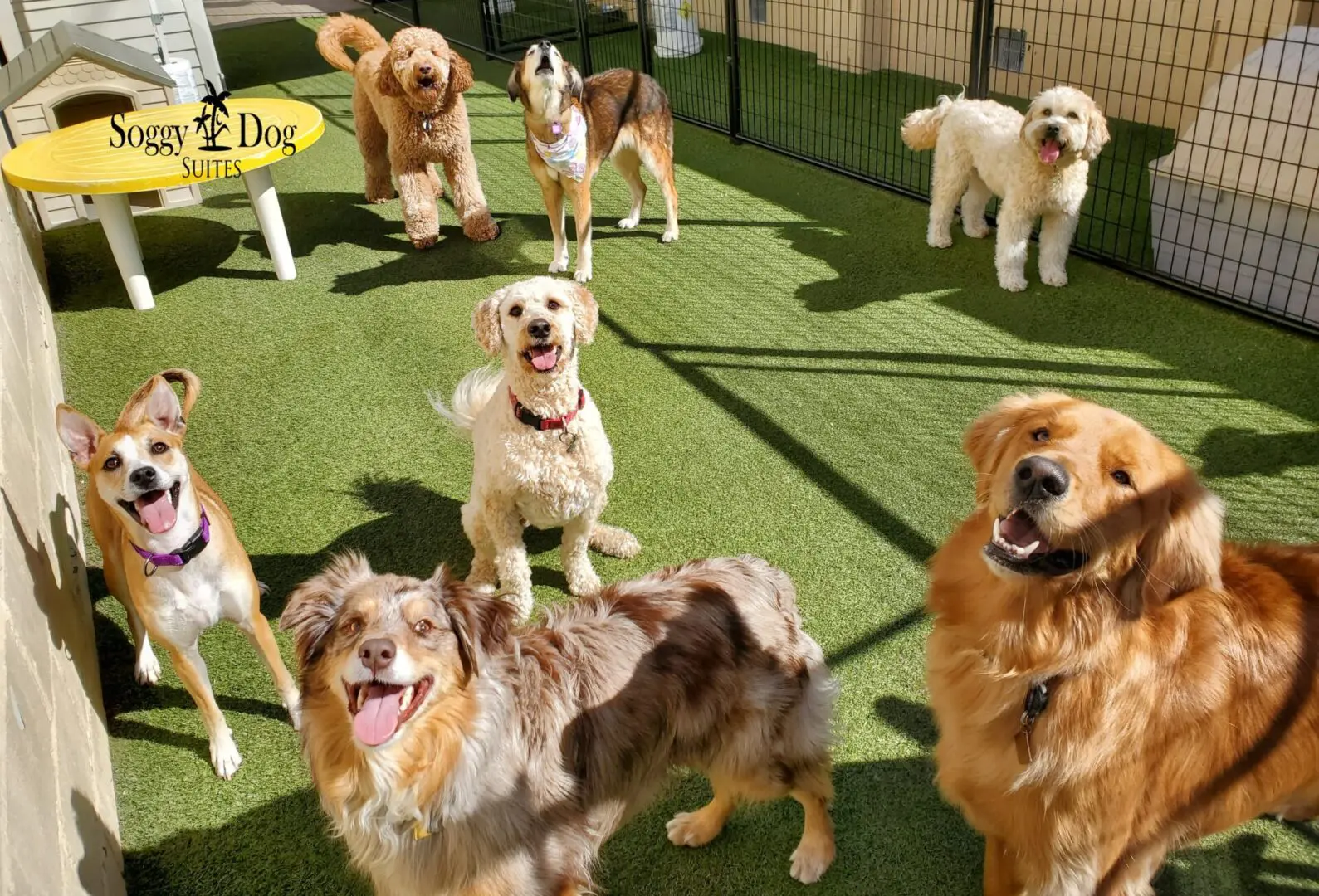 Our supervised daycare facility offers a safe, unique, and stimulating environment for dogs to socialize, have fun, and burn excess energy through other fun activities. Our outdoor play yard is enclosed by an 8 ft masonry wall and screened sections to reduce unfriendly gate interactions. The indoor play area features climbing structures and ample room to run and chase balls with our Daycare Attendant.