Greetings from
Soggy Dog Suites
Your Dog's Vacation Destination!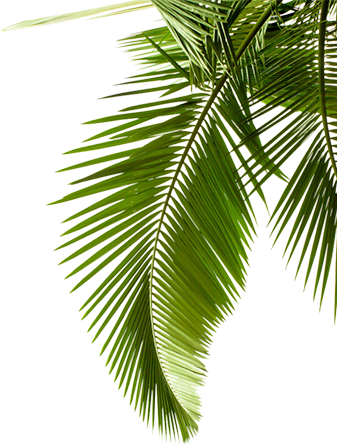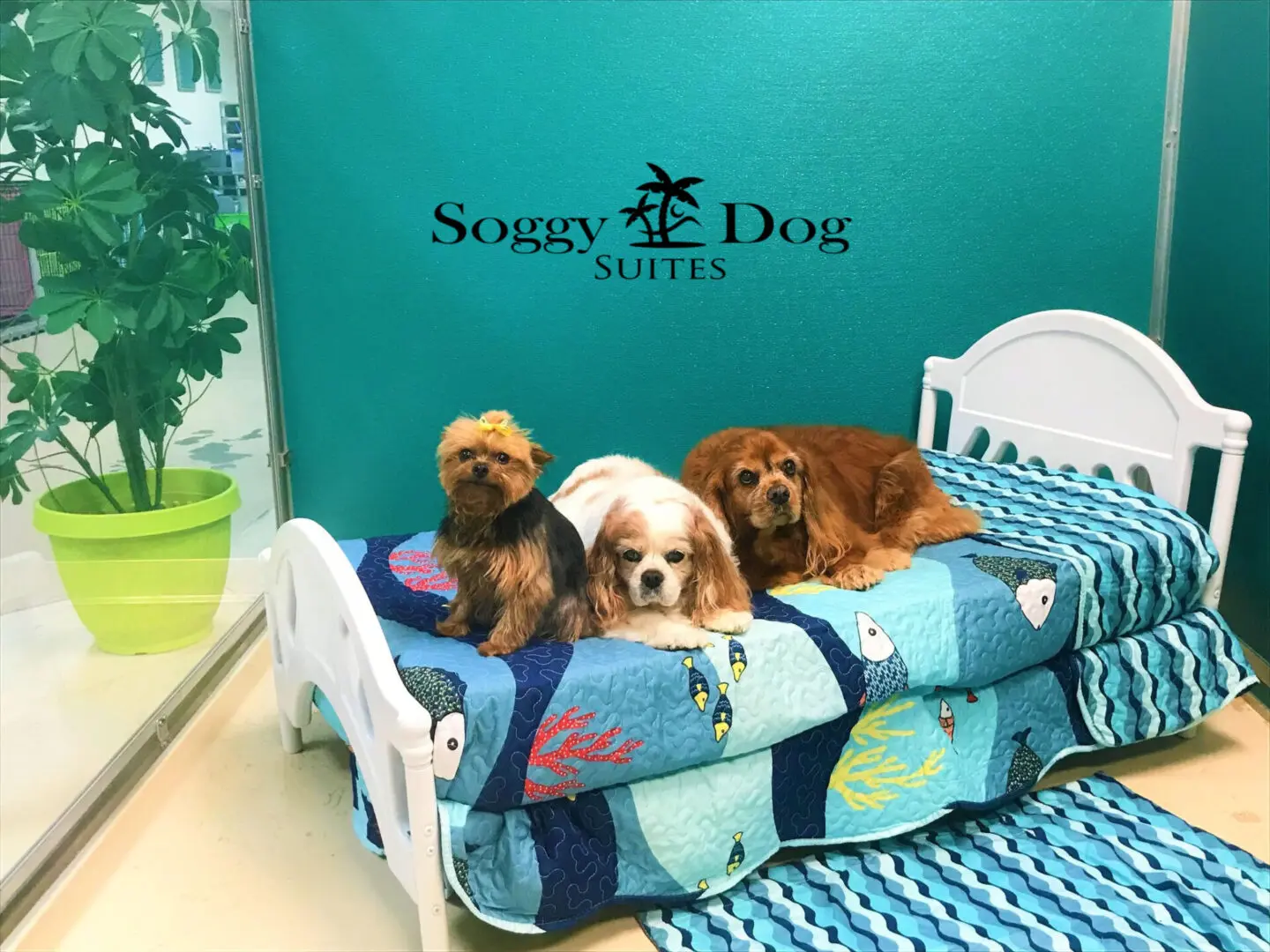 Resort Style
Dog Lodging & Daycare
Soggy Dog Suites is a BBB and IBPSA certified facility specializing in a wide selection of lodging and daycare services. We are a unique beach-themed vacation resort that has been proudly serving dog owners for over 15 years!

Your Dog's Deluxe Vacation
Whether you are planning a family vacation or travelling for work, bring your furry friend to Soggy Dog Suites for a unique lodging experience. Our trusted caregivers provide personalized services to guarantee a comfortable and comprehensive deluxe vacation for your dog while you are away.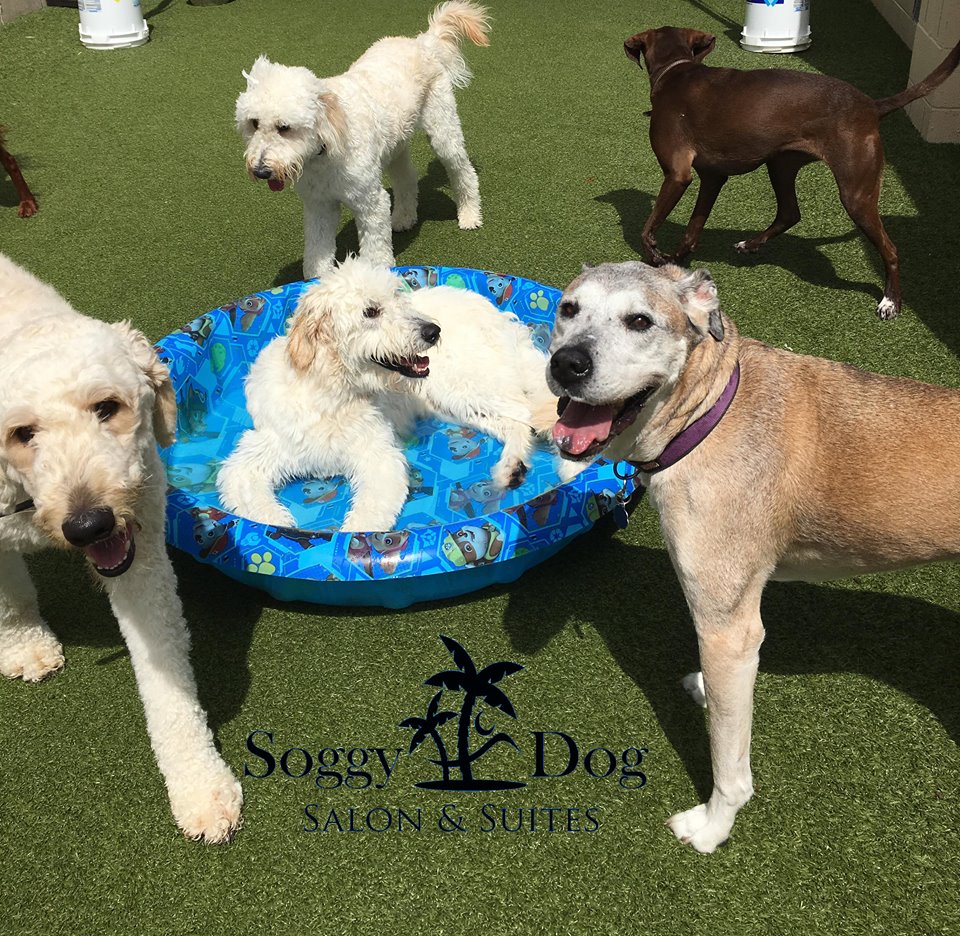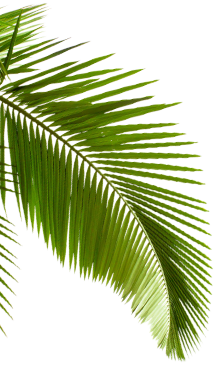 First Rate Accommodations
Our vacation facility encapsulates all the comforts of home that you and your dog will truly adore. We have temperature-controlled spacious private suites with raised Kuranda cots and cozy bedding where your dog can relax.
We also provide indoor and outdoor playgrounds for your dog to socialize and spend quality time. Our facility is monitored by closed-circuit video surveillance 24 hours a day to keep your four-legged family member safe at all times.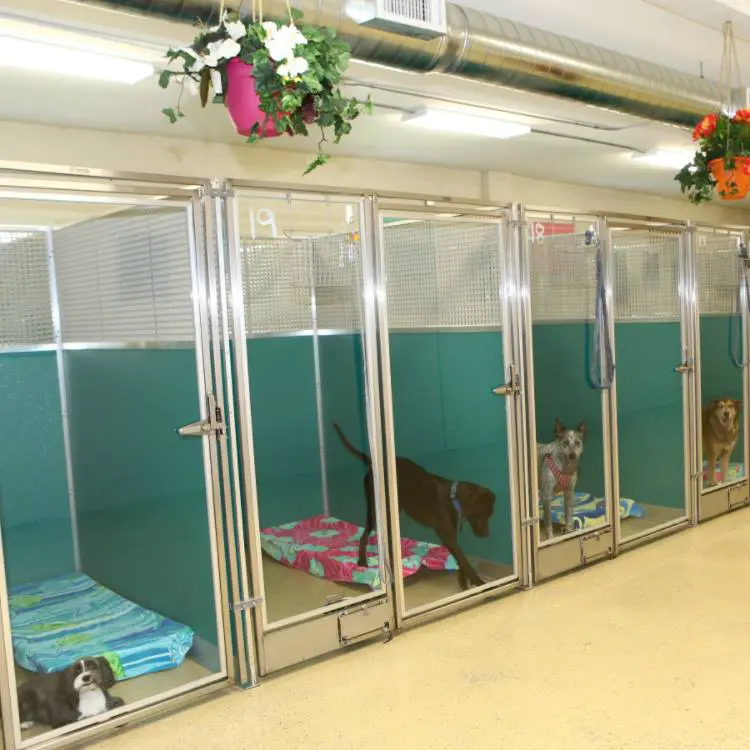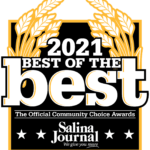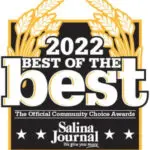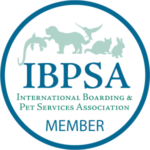 Here at Soggy Dog Suites, we have trained pet care professionals who go above and beyond to make your dog feel cared for and loved. In addition to our lodging & daycare services, we feature a "self-serve" dog wash. We also provide homemade nutritious and preservative-free dog treats, specialty pet retail items, and party/special event coordination.